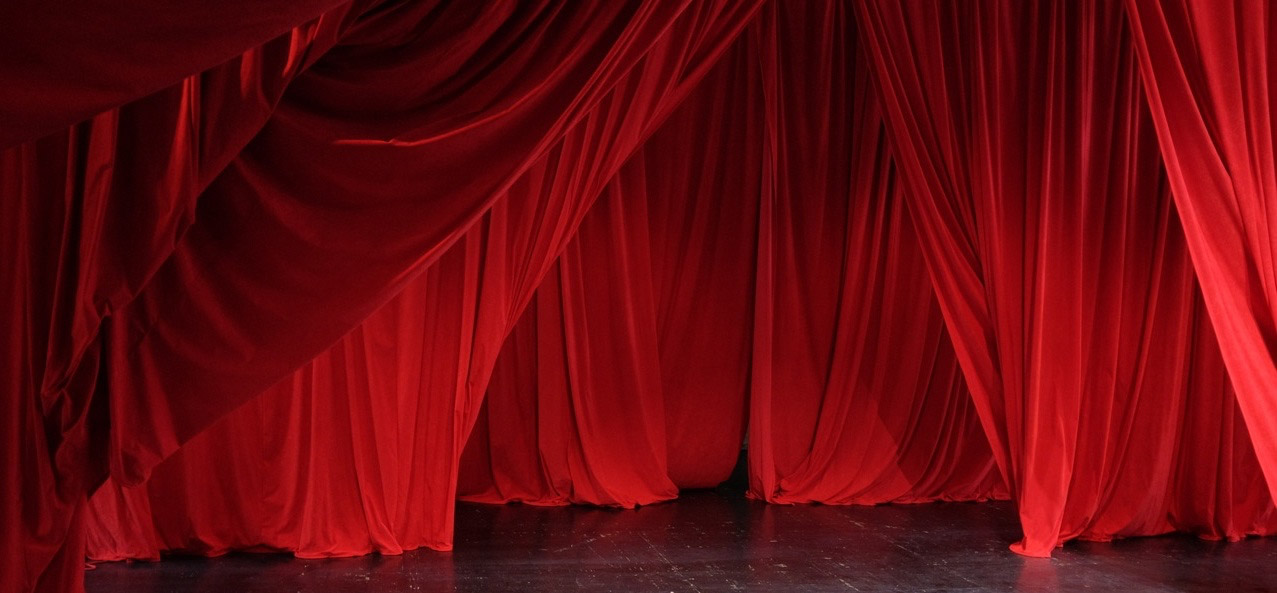 Synopsis & credits
Exhaustion as a diagnosis of our time, isolation as the means of choice – with an ensemble of eight dancers, Margrét Sara Guðjónsdóttir enters the blind spot in Blind Spotting in the incessant noise of everyday life. In impressive and at the same time disturbing images, they expose the vulnerability of the fragile bodies of our achievement-oriented society and sharpen the eye for power in its supposed weakness.
Who does not know the feeling of exhaustion in everyday life in the big city, the desire to withdraw and close oneself off from the manifold impressions? Demarcation is the keyword of our time. We have learned to reduce our perception to a minimum – and yet there are events and moments that penetrate our consciousness as if from nowhere and touch us.
Poetic, disturbing and uncanny at the same time, the ensemble of eight dancers penetrates to this blind spot of our perception and invites us to jointly grasp the fragile self in our overloaded bodies. Unsettled by the almost boundless empathy with others, this self begins to observe its own gaze and explore its perception. In a dense atmosphere, filled with intimidating intimacy that is hard to escape, the performers, together with their audience, try to sharpen the awareness of the individual presence of the counterpart and to assert a different, vulnerable and fragile body: a body that discovers its own strength in its vulnerability and openness.
Concept: Margrét Sara Guðjónsdóttir, Angela Schubot Direction/choreography, stage & costume design: Margrét Sara Guðjónsdóttir/Choreography/Performance: Louise Dahl, Annie Kay Dahlström, Catherine Jodoin, Angela Schubot, Laura Siegmund, Suet-Wan Tsang, Marie Ursin, Rodrigo Vilarinho/Music: Peter Rehberg/ Lighting design & set design: Andreas Harder/Dramaturgical consulting: Anja Röttgerkamp, Vincent Roumagnac, Thomas Schaupp/ Production management: Gabi Beier/Production staff & press: björn & björn/ Photography: David Kiers/ Film: Antoine Verbiése/ Funded by: Hauptstadtkulturfonds/In co-production with: Life Long Burning Cultural Programme of the European Union 2013-2018, The Cullberg Ballet Sweden, MDT Stockholm, Wilderness dance / keðja supported by Culture Programme of the European Union, Nordic Culture Fund and Kultur Kontakt Nord, Tanzfabrik Berlin and Advancing Performing Arts Project (APAP),  SOPHIENSÆLE.
Reviews
"The quality is not just produced by that age old playing with the gaze. There is also a slowness, seemingly born of an endless exhaustion; the infernal silence from which Peter Rehberg's music is created and of course the quality is produced by the Icelandic choreographer Margrét Sara Gudjónsdóttir's movement art, like a puppet hanging from a string".
Arnd Wesemann, tanz, 08/2014
"Again and again we see exhausted bodies, retreating within themselves. There is hardly communication between the protagonists. Each one going their toilsome way. Everyone is exhausted. It is in this weakness of the human body where the choreographer searches for the body's strength and she succeeds, by parading this weakness, without any one secret, in the bright light […] Blind Spotting makes a mirror out of the public and out of the actors in which they mutually look at themselves for three quarters of an hour."
Aura Cumita, Neue Deutche presse, 16.06.2014
Full performance – photos
Trailer: https://www.tanzforumberlin.de/en/production/blind-spotting/